Just standing at the lakeshore and staring at the incredible beauty of Lake Bled and its surroundings could fill a day. However, Bled and its surroundings offer much, much more. Here are just some of our suggestions that could make your stay in Bled amazing.
Lake Bled
Swimming, walking around, rowing a boat, taking a ride on a Pletna to the Island,… possibilities to spend your day at the lake are endless. First and logical thing is to walk the 6 kilometres around the lake (easy way around is taking a carriage or the train). Take in the beautiful views and in summer stop for a swim. In winter on the other hand, you can, with a little bit of luck (has to be a really cold winter) skate on the frozen lake. On some parts, it is just a short swim to the Island, or you can rent a boat and row there. For those who love to experience everything, do not miss a ride with a Pletna boat to the Island.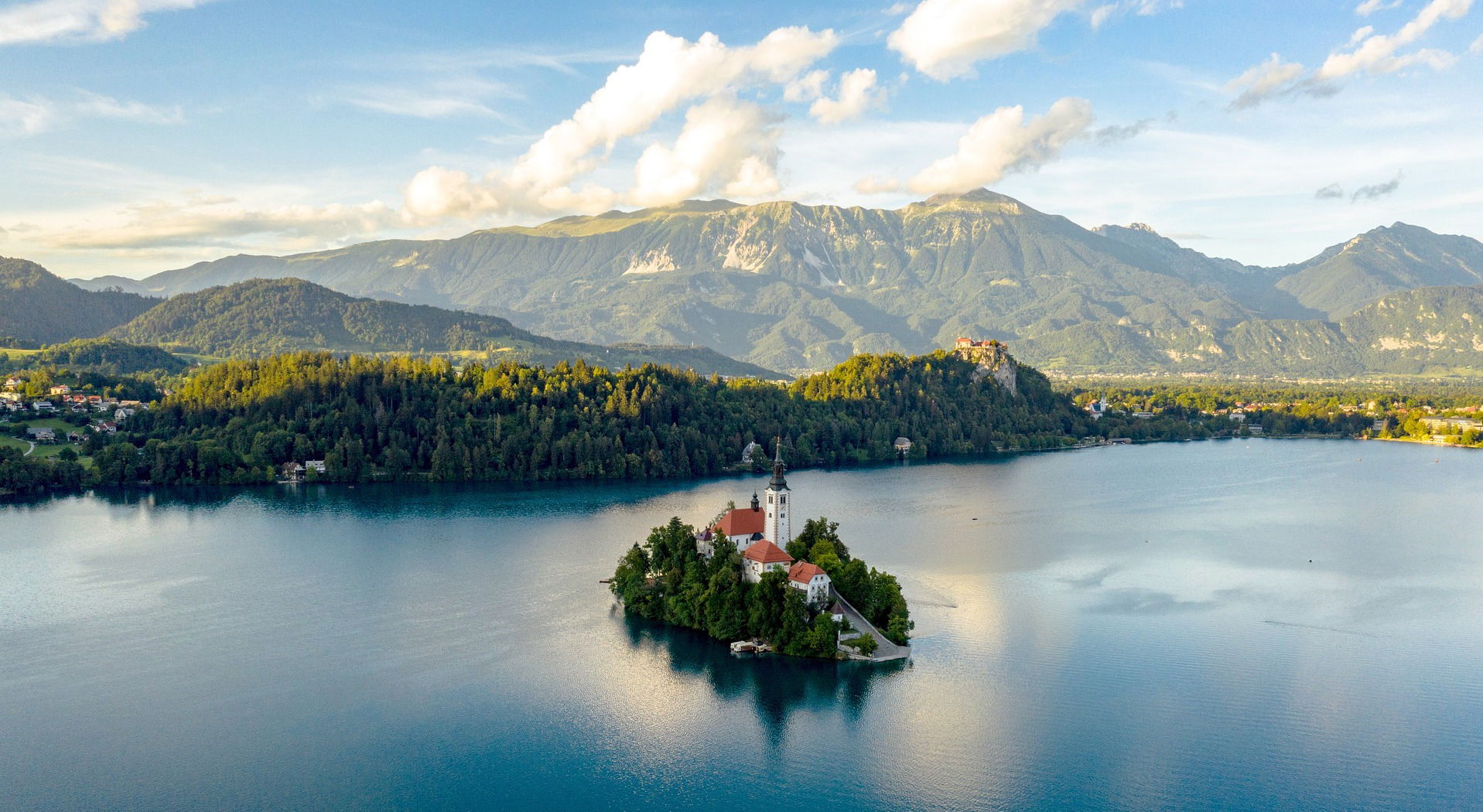 Bled Castle
A short hike from central Bled, most of hotels and apartments is Bled Castle. It is hard to imagine a more spectacular setting for a castle, then a precipice overlooking a beautiful lake and surrounding mountains. Add a picture perfect castle and you have views to remember. The castle itself has a wonderful museum where you will learn about the area. There are also presentations of crafts, like an old printing press, blacksmith and castle bee house where you can learn about Carniolan honeybee (pride of Slovenia). For those not walking you can drive to the castle or take a carriage.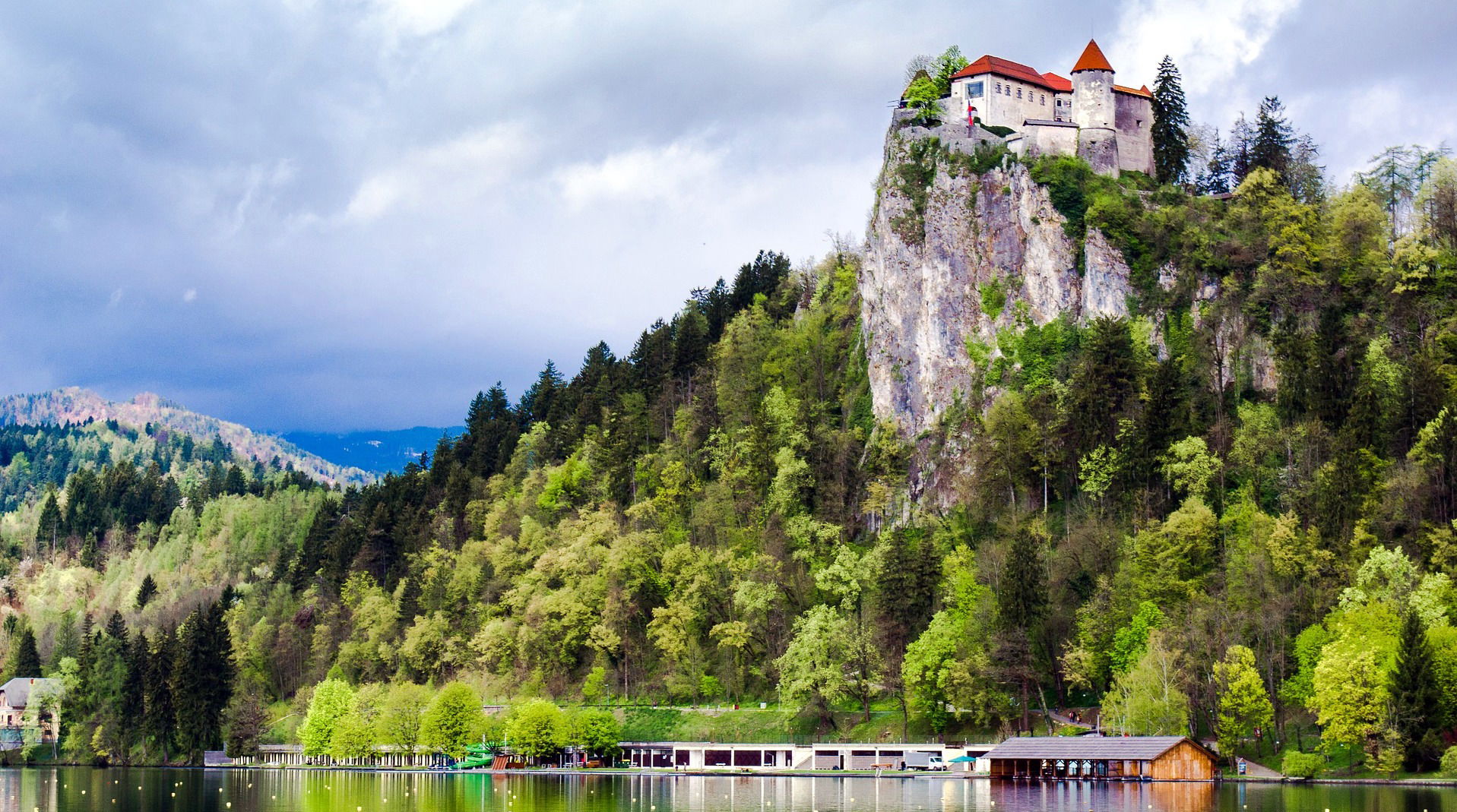 Vintgar gorge
Vintgar gorge or sometimes Blejski Vintgar, is a 1.6 kilometres long gorge close to central Bled. Radovna River carved out a gorge, where some walls are from 50 to 100 meters high. Pools, rapids, gullies and waterfalls are making this place so beautiful. Best thing to do is drive up to Hom, there is a parking just next to St. Catherin church. From there you can walks through beautiful pastures to the gorge. Walk through the gorge and climb back up to Hom.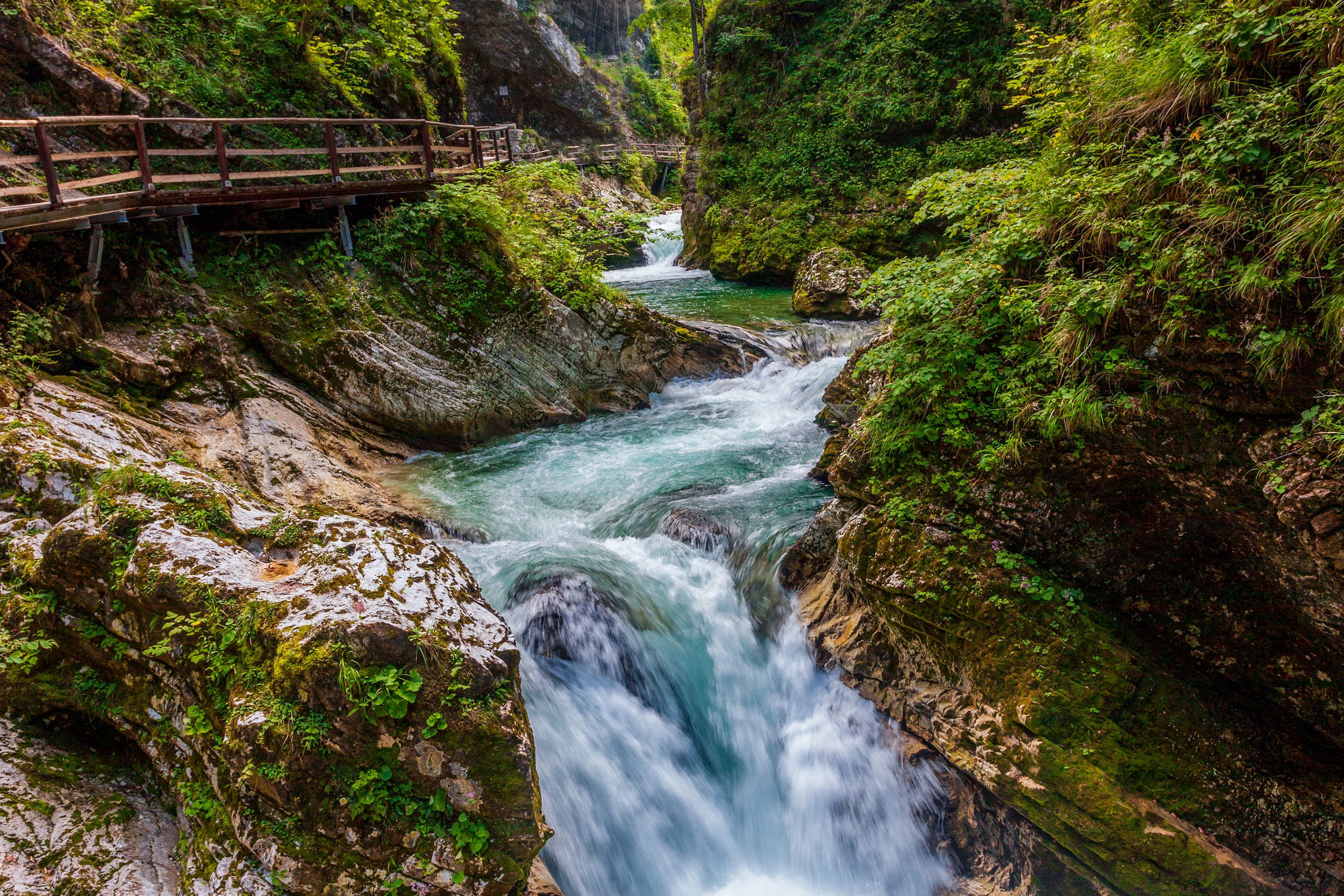 Hiking trails around Bled
There are so many hiking trails around Bled it's hard to pick just a few that would stand out. Of course, there are some hikes you just have to do while you are here. First and most important one (besides walking around the lake) is a climb up to Velika Osojnica (756m), from where you can take in the most spectacular view of Lake Bled. Another beautiful walk is to Talež. You pass villages, farmland, and rivers, walk through forest and are rewarded with a view of Bled and the Karavanke mountain range. Besides those two, you can walk to Vingar gorge, Šobec, Babji zob, Straža hill, start your hike on the Juliana Trail,… Possibilities are endless.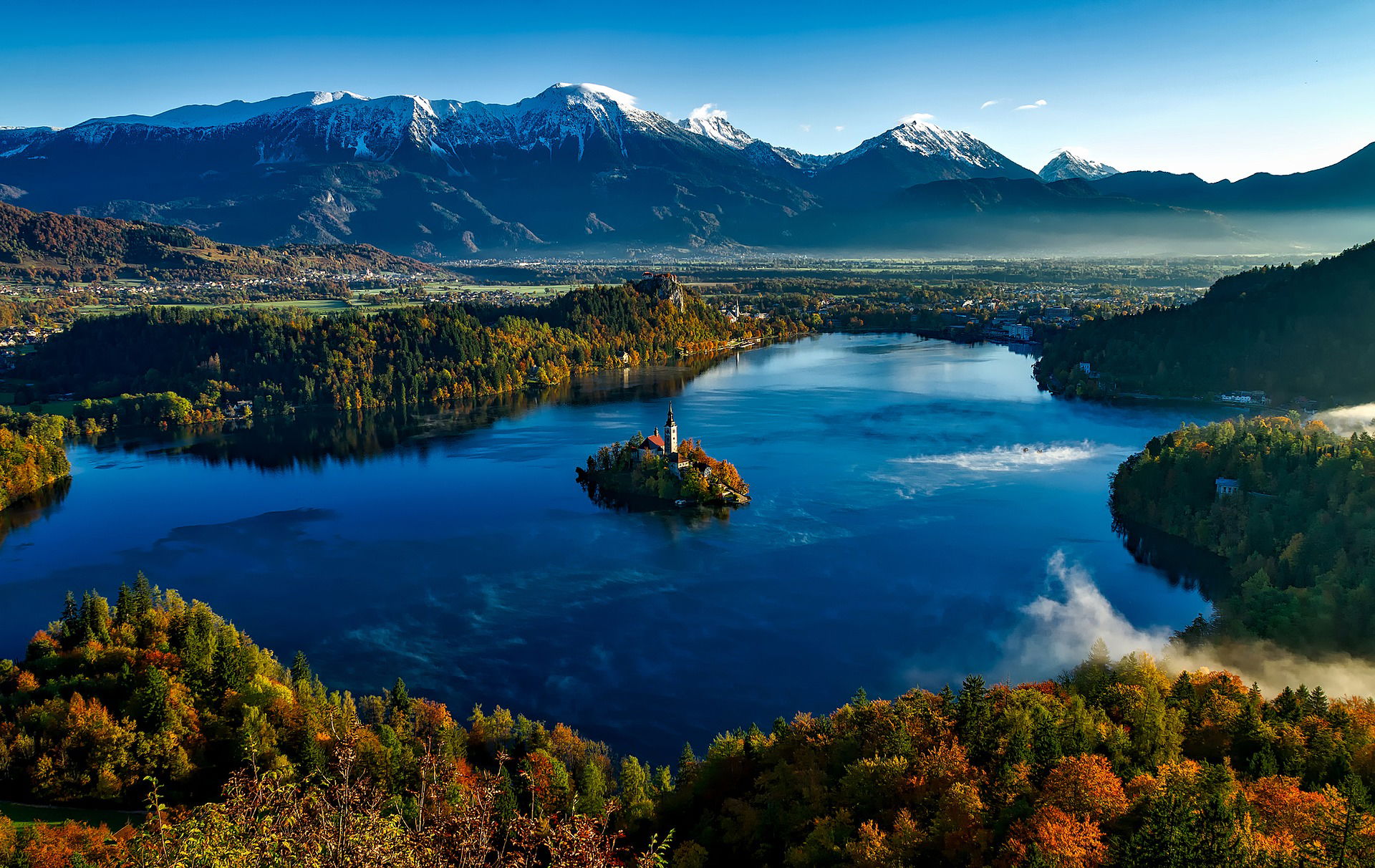 Adrenaline activities
Bled also has it's fix for adrenaline junkies. Just in the last couple of years, you can do more and more things. One of the most popular is Zipline Dolinka, with its 7 ziplines and a total of 4 kilometres of ziplining which makes it the longest in Europe. There is an adventure park at top of Straža hill and summer tobogganing. Rafting on river Sava Dolinka and canyoning. If you like to fly and see the view from above, you can go skydiving in Lesce.
Triglav national park
Triglav national park covers almost all of the Slovenian part of Julian Alps. Slovenians love their mountains and have made them into hiking heaven. You can take so many trails. You can climb the highest mountain in Slovenia, Triglav 2864m. Alternatively, you can pick between easy or difficult climbs or hikes. Go for just a stroll through the woods. Visit with a car and see the most beautiful lakes, rivers and mountains. It just depends on your interest, but we can assure, that whichever way you go you will love it.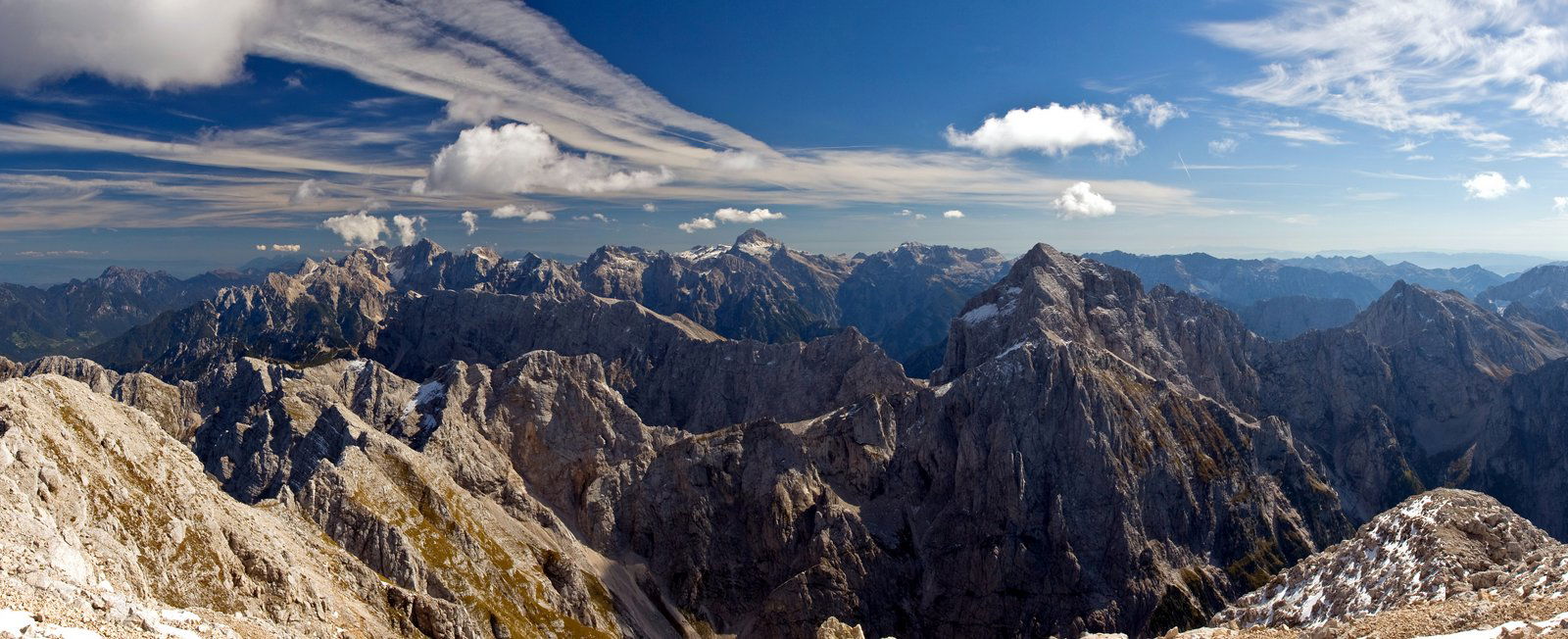 Try local food
There is not a place in the world where we would not recommend trying the local food. Bled has its share of great restaurants and some local specialties. First and most important one is Blejska Kremšnita or Bled Cream Cake, which you can try at most of the restaurants of cafes (the most famous one is at Kavarna). On Bled Island, there is Potičnica, where you can try traditional Slovenian potica (sort of a nut roll). For great food, do visit Old Cellar Bled, restaurant at Penzion Berc, restaurant Sova or Vrtnarija at the Garden village. For a quick bite, do not miss Pizzeria Rustika and Mega Burger. Of course there are many more good restaurants in Bled, this are just a few we recommend.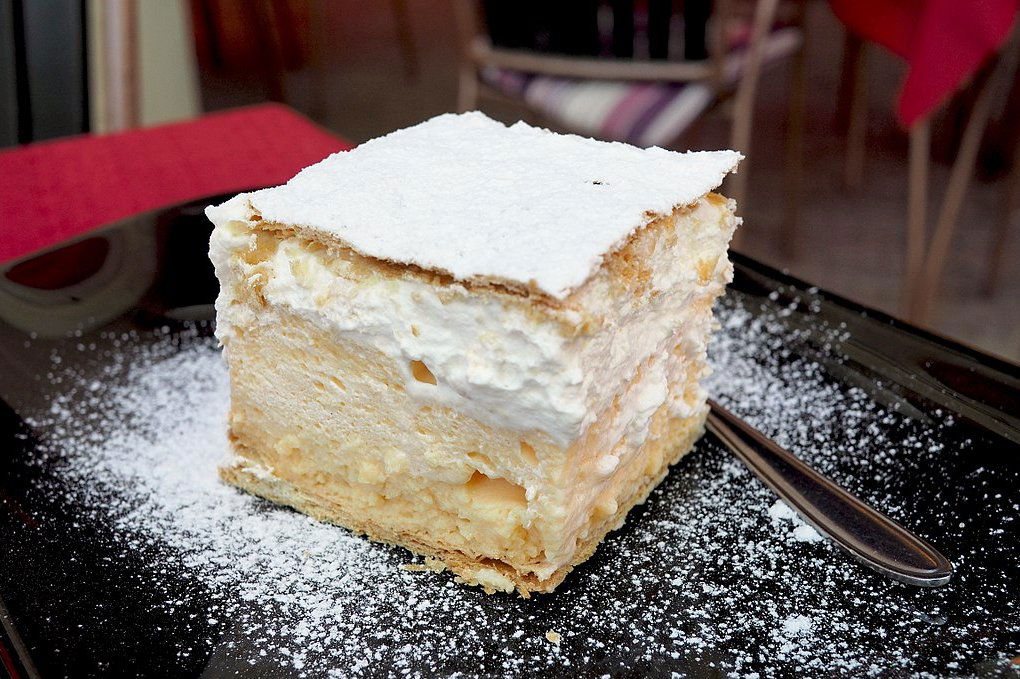 If you go just a little beyond Bled, then you will see that you could spend your entire holiday just here.